North Lake Tahoe Weddings - South Lake Tahoe Weddings - Lake Tahoe Wedding Minister - Lake Tahoe Elopement - Lake Tahoe Vow Renewals - Lake Tahoe Wedding License
Lake Tahoe Weddings - Lake Tahoe Bilingual Wedding Ceremony - Lake Tahoe Commitment Ceremonies - Lake Tahoe Beach Weddings - Lake Tahoe Wedding Packages - Lake Tahoe Wedding Chapels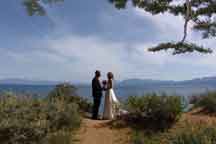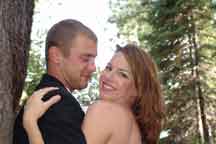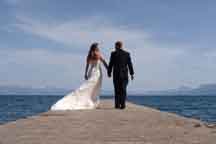 530-412-5436
So glad you found my website...
I love providing Wedding and Vow Renewal Ceremonies and being a part of new beginnings.
I hope that this nice and "priced so good" Lake Tahoe Weddings Website offers exactly what you are looking for.
Ann Poole, Lake Tahoe Wedding Minister
Enjoy a Romantic Outdoor Wedding on a snowy beach with a Panoramic View of Lake Tahoe.
Perhaps, on a huge deck at the top of Squaw Valley USA, privately at your lodging or mine,
in front of a great fireplace at a charming restaurant
or in a charming and historic chapel surrounded by its stained glass windows.
Ah-h-h, sweet memories to share forever and ever...

Choose a "Simple Wedding Ceremony"... $350
or, a Wedding Ceremony Written "Just for You"... $425

* * * Save B*I*G when you book today through 01/13/2013 for any date in 2013 * * *

"Simple Wedding" now $275
"Just for You Wedding" now $350

Though I specialize in small intimate weddings, I also perform many Grand Destination Weddings, Vow Renewals and Commitment Ceremonies.
No Extra Charges for last minute weddings/elopements. Available 7 days a week. Wedding Licenses Available Onsite.
No Witnesses Needed. Please Call Ahead to make sure the time you want is available.

~ ~ ~ ~ ~ ~ ~ ~ ~ ~ ~ ~ ~ ~ ~ ~
"Simple Wedding" Ceremony" - an ideal choice when eloping!
So simple... my Religious or Non-religious Ceremonies have been carefully written to be romantic and meaningful.
I have over 20 years of writing experience and love providing words to make your day special.

"Just For You Wedding" Ceremony

I write a ceremony just for the two of you in an outline format giving you several choices to choose from; you can add or change any wording.
Together we can create a ceremony that reflects the love and friendship that you are bringing into your marriage.
You can help write your ceremony by telling your love story or adding personal, ethnic traditions or spiritual touches. We can also include
a Sand Ceremony or you can give Roses to Parents as a thank you for them raising their child to be the person you love.

~ ~ ~ ~ ~ ~ ~ ~ ~ ~ ~ ~ ~ ~ ~ ~

My wedding gifts to you...

M-m-m! A Decadent Rich Chocolate or Traditional White Lace Wedding Cake for Two (a yummy honeymoon night treat)

A Gift Bag filled with Glass Champagne Flutes for your choice of Champagne or Sparkling Apple Cider for Two.
Flutes are decorated with Bead and Crystal Charms

A Decorative Certificate of Marriage or Vow Renewal; Suitable for Framing or Scrapbooking

Just for fun, I give every couple that I marry a kit to make your their own "Message in a Bottle". Imagine the joy
of opening up your bottle on your First Anniversary to read the message that you wrote to each other on your Wedding Day.
You sealed your bottle with a kiss to hold a few special thoughts, joys and dreams for your future together.

Free Wedding Rings! Don't worry if you do not have wedding rings; I have made some very very simple wedding bands that you can have
so that you simply have a ring on your finger for the ceremony. Every size available.

Free use of my Silk Wedding Bouquets with Matching Boutonnieres for your ceremony and pictures...
my Red Rose Bouquet is not yet shown on this webpage.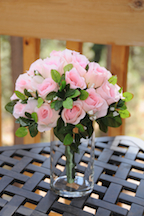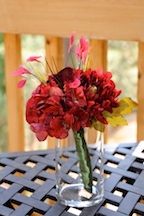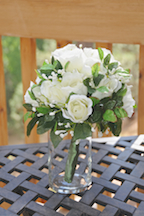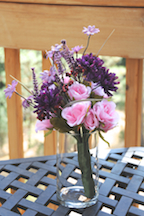 A Simple and Charming Silk Wedding Bouquet is a great option for a small wedding or elopement
when you want to have some pretty flowers in your hands. For fresh flowers, I like to recommend
Susan La Cornu, owner of Suzu's Petals suzuspetals.com 530-448-9966. Please tell Susan that Ann Poole recommended her.

~ ~ ~ ~ ~ ~ ~ ~ ~ ~ ~ ~ ~ ~ ~ ~
Affordable Wedding Photography

Being able to share your Wedding Day Photos with family and friends... is going to be SO much fun!

I love taking LOT'S of pictures and use a high resolution Professional Nikon Digital Camera System.
About an HOUR of Wedding Photography... $125 (with full printing rights so that you can print them forever and ever!)

Photos are given basic editing and I will mail you a CD of the Wedding Photos within one week of your ceremony.
Received before you leave if you are staying at Poole's Guesthouse.
View and share your pictures online within just 72 hours from my password protected website.
Password is sent to you when your photography is ready to view.

> > > CLICK THIS LINK to view your Password Protected Photos

~ ~ ~ ~ ~ ~ ~ ~ ~ ~ ~ ~ ~ ~ ~ ~
So Easy! I Can Provide Your Wedding License Too!

Wedding license can be purchased on-site $60 (no waiting in line at a county office!)
Authorized by the County Recorder's Office to issue your license on site; no witnesses required , no notary fees, no waiting in line and no blood tests.
Then I file it for you... it's just that easy.



Need to expedite getting a copy of your license?
I can send it by Priority Mail to the Placer County Recorders Office and then arrange to have the Certified copy of your Marriage License sent FedEx to you ($60)

~ ~ ~ ~ ~ ~ ~ ~ ~ ~ ~ ~ ~ ~ ~ ~
Bilingual Wedding Ceremonies
With a "Just For You Wedding Ceremony" I can provide a bilingual wedding ceremony; provided in English as well as almost any language.
I have also enjoyed providing ceremonies for couples with sight and hearing loss and worked with ASL interpreters.

~ ~ ~ ~ ~ ~ ~ ~ ~ ~ ~ ~ ~ ~ ~ ~

Need help with planning your wedding at Tahoe?
I am always happy to share my favorite vendors and locations with the couples that I marry.

~ ~ ~ ~ ~ ~ ~ ~ ~ ~ ~ ~ ~ ~ ~ ~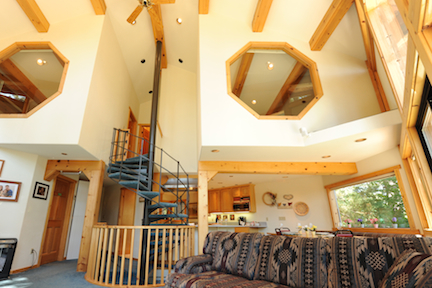 Recommending My Favorite Lodging: Poole's Guesthouse
Overlooks the mountains and tall Ponderosa Pine trees of Squaw Valley USA.
Scenic Bed and Breakfast style lodging with gourmet kitchen where you can cook any meals, laundry, washer/dryer and DSL.
You and/or your guests can rent one, two or three bedrooms; $125 - $135 per night per guestroom plus tax.
With a two or more night stay, you reduce the price of the wedding by $50
for a "Just for You Wedding", $25 for a "Simple Wedding" OR get a third night of lodging free with either wedding ceremony.

Lake Tahoe Vacation Rental Information

Specializing in Rehearsal Dinner Parties and Wedding Night Dinners
Dining at Graham's, you can have a cozy and charming fireplace setting for your wedding.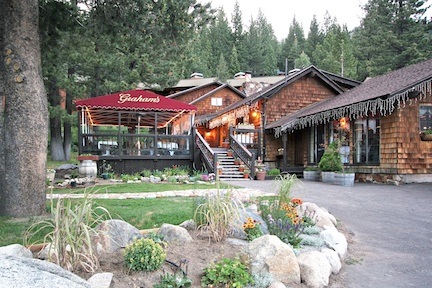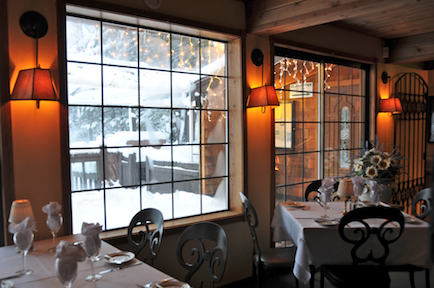 EDITOR'S CHOICE for Lake Tahoe Wedding Ministers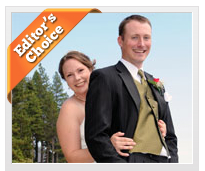 Wa-hooo! I am SO excited and honored!
Ann Poole Weddings is now featured as the
' EDITOR'S CHOICE Lake Tahoe Wedding Minister ' by TahoesBest.com
your travel and tourism source for all things Lake Tahoe



(530) 412-5436 (Direct Line/Cell Phone)
When leaving a message, please include area code

About Ann Poole Weddings | Wedding Locations and Photography Samples | A Charming Lodging | Thank You's | Contact